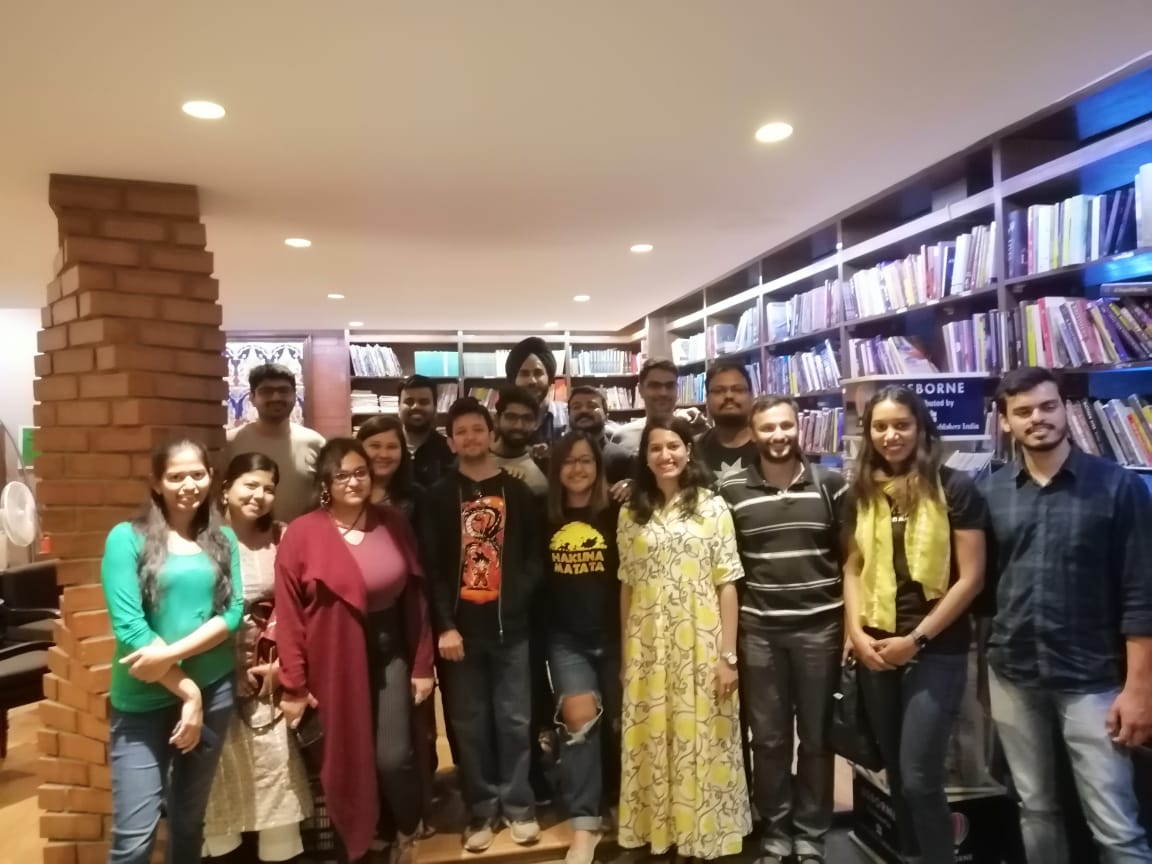 The first Meetup of 2020 and our 26th meetup in all, this one had a nice mixture of newbies and regulars. Amid cheesy chilli pops and coffee, much was discussed about the law, Indian authors and much fiction and non-fiction. We even had some people flit in and sit in randomly because they saw us discussing books. Another interesting observation was the reference to books discussed in earlier meetups. Bhaunri and Daura for example, were books that were reads from people in a previous meetup and someone else had started reading it this time :) This sort of recommendation-culture is something we've strived to build and it's happening!! Another recurring book has been The Nine-Chambered Heart. It's been making the rounds for the last few meetups, and I daresay I will be reading it soon as well!
The following were the books discussed -
Current Reads from a few virtual members -
Other related Mentions
Until next time!