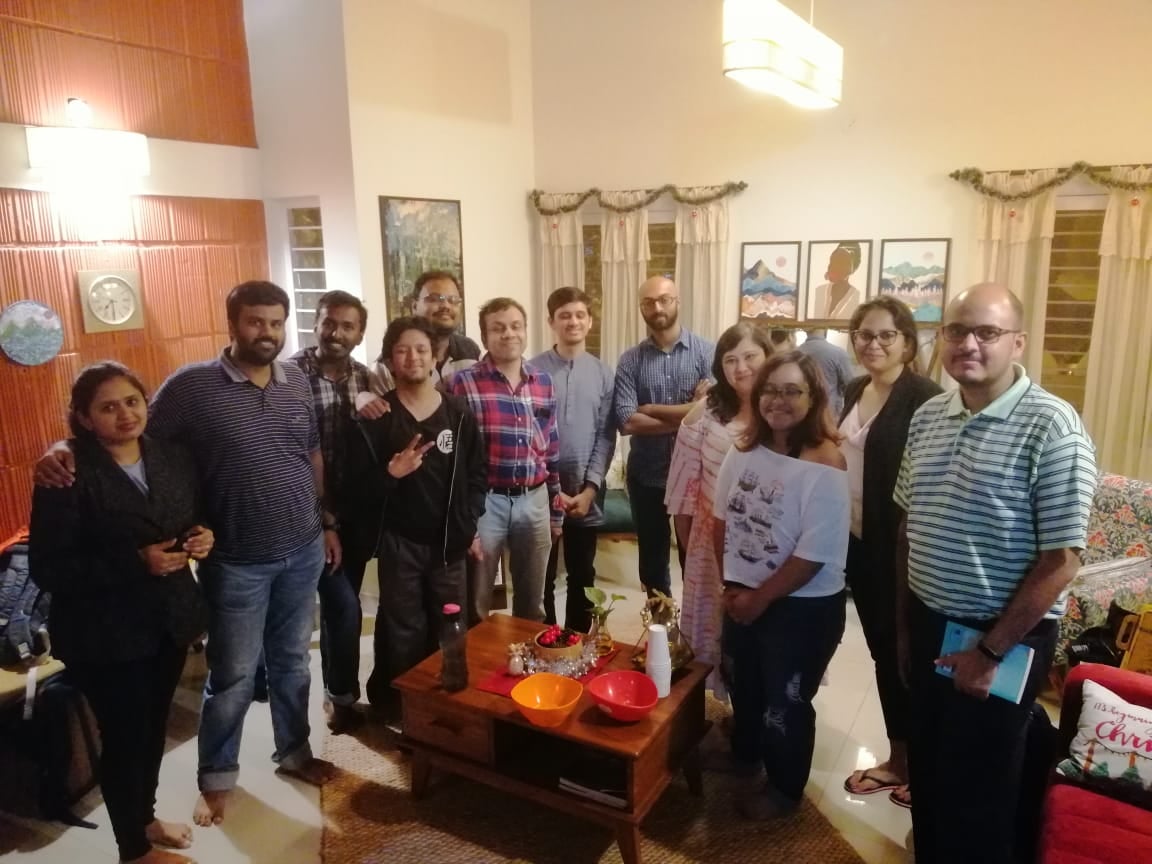 This was a special meetup for a couple of reasons.
This was the first meetup that was conducted at a house rather than at a cafe or a park. And when one of our members, Gayathri, generously offered up her art studio as a venue for our meetup I jumped at the offer. I didn't know how it would go because we'd always relied on snacks and beverages from a cafe. But the place looked beautiful so I didn't think twice and we had a lovely time!
It was our 25th meetup (quarter century babyyy!)
Anyway, there were 13 people at our 25th meetup on the 22nd of December and this time and I thank you all for coming despite the holiday season!
And if you'd like to see more of Aanai (that's the art studio)'s works, do check out - http://bit.ly/bbb25_aanai
If you're reading any of these and want to tell us about your thoughts, leave them in the comments below :)
Until next year! :wink: