I'll write the preamble to this meetup later. Too sleepy right now at * checks clock * 11:18 PM. Had a lot of fun discussing them books though :D Thank you all for coming.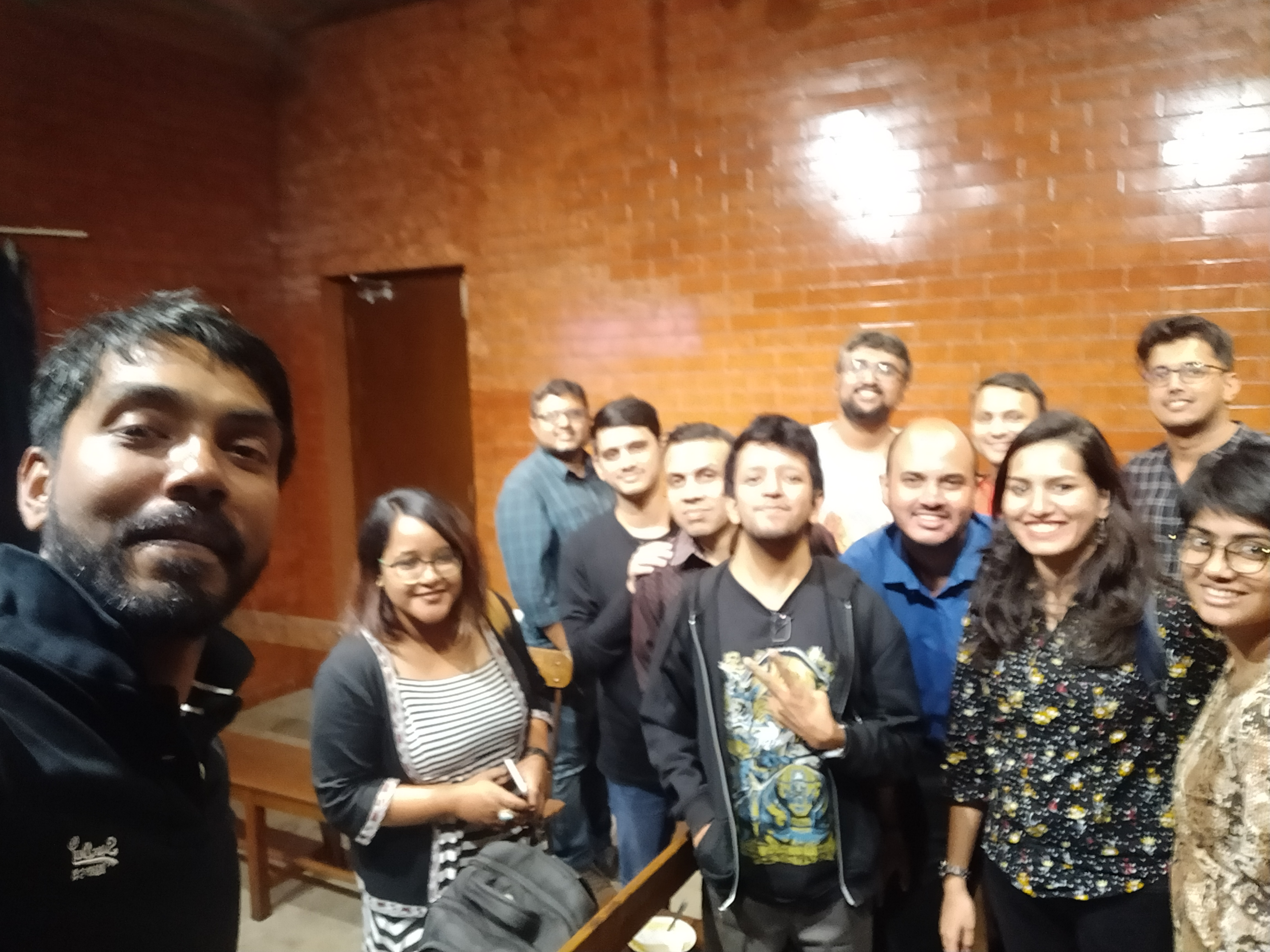 Yes, Mr.Das is an amazing person but evidently the worst photographer.
The following were the books (and authors - indicated by 'A' ) discussed -
Other related Mentions
Some of these books have been discussed in the past as well. I need to make a list of these repeat titles.
If you're reading any of these and want to tell us about your thoughts, leave them in the comments below :)
Until next time!